Denver Real Estate Developer
Over 500 Real Estate Development Projects and Counting
HM Capital has been a leading Denver real estate developer for 20 years. From large adaptive reuse projects to residential rehabs, HM Capital finds opportunity and creates value from it. We are primarily an infill real estate development firm in the Denver Metro area but have also developed projects elsewhere in Colorado. We believe in building with context and creating projects that are of the right scale, scope, and density for the neighborhood where they reside. We understand the value of relationships and believe in creating win-win scenarios for buyers, sellers, neighbors, and the communities in which we work.
HM Capital specializes in building infill development in Denver, Colorado. We look for opportunity with underutilized land in neighborhoods around the city and develop innovative projects that create responsible density. Our developments complement the characteristics that make each neighborhood so unique. We build housing to meet the demands of the neighborhood demographics and lease our commercial space to local businesses that will bring value to the community. Our emphasis on responsible development is not only the right thing to do, but it creates attractive returns as well.
Commercial Real Estate Development
As a Denver real estate developer, HM Capital creates unique commercial real estate space within our mixed-use developments and in our free-standing buildings. We closely follow trends and build desirable commercial space in desirable neighborhoods. Our commercial real estate projects include traditional office, retail, restaurant, and micro-retail units. We handle the development as well as the marketing and leasing for most of our projects which gives us the flexibility to choose the right tenants that fit our vision.
Residential Real Estate Development
At HM Capital we develop a wide variety of residential housing units including townhomes, single-family, multi-family, and apartments. We build homes for sale or for lease depending on the project strategy. Our extensive experience as a residential real estate developer allows us to understand our market better and build product to accurately meet demand. We strive to develop residential real estate projects to fit in with the geographic and demographic attributes of the neighborhoods. These strategies, although seemingly simple, produce significant value for our partners, our clients, and the communities in which we work.
Our president's background is in residential rehab and redevelopment projects. Ben and his team have completed over 700 residential rehab and redevelopment projects including both single family and multi-family units. The experience gained from these redevelopment projects allows us to create value where others cannot. Our streamlined operations, proprietary strategy, and detailed market knowledge have given us a competitive advantage time and time again.
Adaptive reuse projects fit into our Denver real estate developer philosophy well. They allow us to build with context creating new opportunities in a community while still preserving the architectural characteristics that make each neighborhood unique. We have developed adaptive reuse projects that include retail space, office space, and residential units creating a community within a larger community. Adaptive reuse projects are particularly interesting to us due to the challenge of building within the constraints of the building shell, the community building aspect, and the potential returns on a successful project.
We love to hear about potential real estate development opportunities in the Denver area. If you are looking for a partner on your next project, send us a message.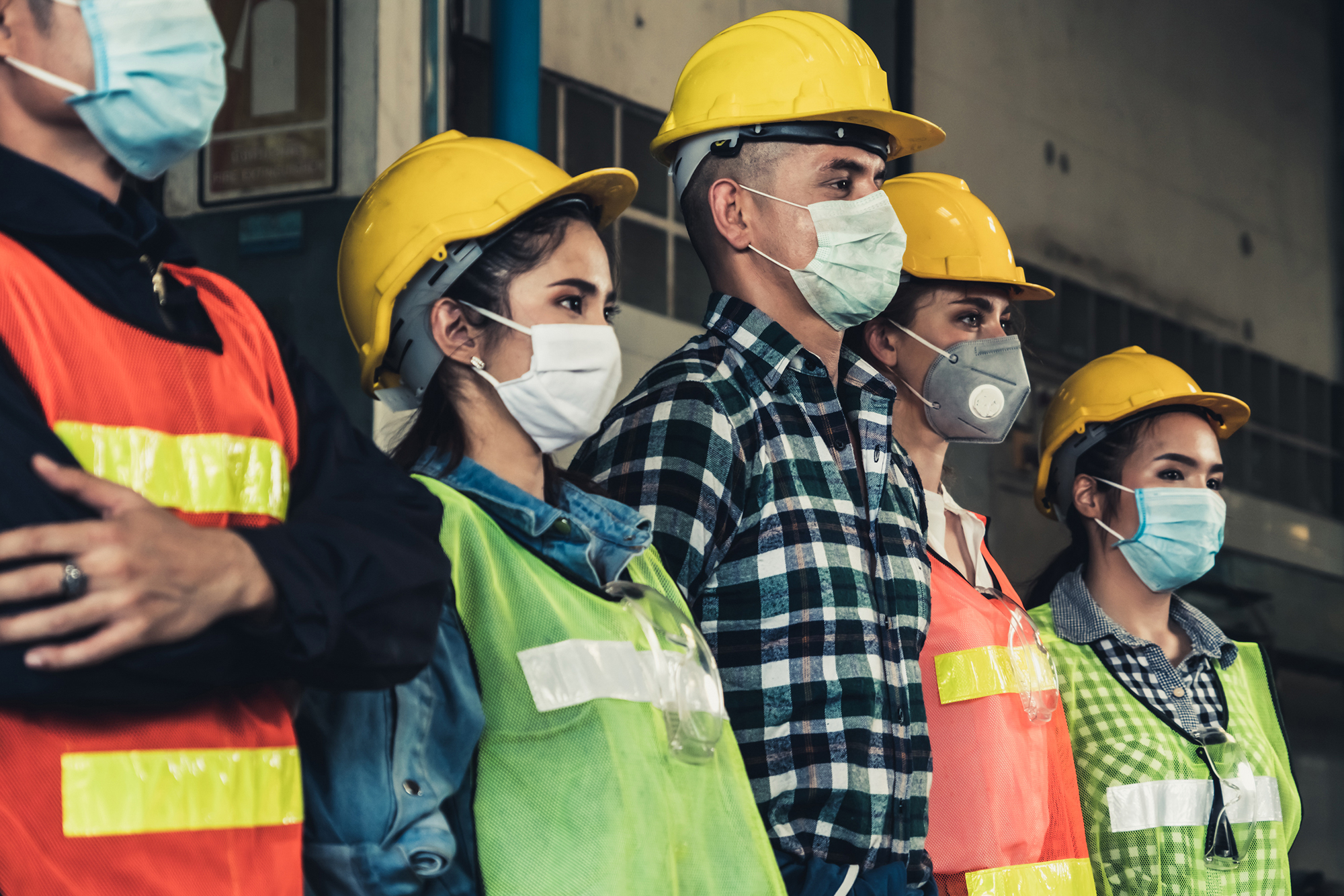 The Effects of Coronavirus on Denver Commercial Real Estate Commercial real estate in Denver will never be the same after the coronavirus pandemic. The pandemic has slowed down construction, changed the way we work, with most office workers now working remotely, and changed the way we shop, with online orders
Read More »
HM Capital came into our project at Dominic Row midway through the planning process to make significant changes to improve our floorplans and the overall long-term viability of our project without changing the scope, scale or budget. Small changes in use of floor space and layout, along with utilizing different code requirements left us with a much more viable project.
After purchasing two lots in the Denver Metro area, we were able to utilize HM Capital's prepackaged plans and specs to construct a rental duplex and a for-sale triplex with minimal work, hassle or learning curve. Our bankers were able to easily underwrite the projects, and we had the benefit of years of experience of not only HM Capital, but also their execution partners, Zackery Enterprises and Zaga Neighborhood Design.
Ben has been my consultant for over four years. I am a top producing Realtor, do fix and flips, have some rental properties and recently started my own real estate company. Through the four years of consulting, Ben at HM Capital helped organize me in a way I did not think was possible. Initially he gave me sound advice on how to create systems through each component of my business along with strategies on how to create stability within my networks. After recently starting my real estate company, Ben created a whole platform for me to use with agents that was better and cheaper than any of the competition out there. I feel confident in my organization and investment tools. The first meeting where I rolled out these new systems my managing broker, who is not overly tech savvy, picked up how to use the system easily, while a potential agent joined our company because of his excitement for the systems! I've never bought into any other systems because I naturally lack organization and like to "go with the flow." The systems that were created allow me to be me while staying organized. Whether you are an organized person and want a cleaner platform or someone like me, Ben can help you achieve your goals. I've obviously drank the Kool-Aid and cannot be happier.
We engaged HM Capital for consulting work during the pre-construction phase of the remodel of our full-service restaurant at Denver International Airport. Ben was instrumental in refining communications with the architect and contractor bids to keep things streamlined. We estimate that we saved over 8% (~$400k) in potential costs based on recommendations provided by HM Capital.