Owner's Representative Services
Protecting Your Best Interests During Your Project
There are a lot of moving pieces to every real estate development project while most contractors are only focused on their individual part. It makes a significant difference to have an Owner's Representative like HM Capital protecting your best interests and providing the guidance you need for a successful and profitable project. Starting with project planning, we will remain at your side throughout construction until the project concludes, whether that be the sale of the property, a leasing strategy, or an owner move-in. Don't try to go it alone. Protect yourself with our knowledge and strategy developed from years of experience managing and implementing real estate development projects.
Advocating on Your Behalf
From finding and hiring the architect to managing the construction budget, HM Capital will work for you, and only you. As your Owner's Rep, we will protect your interests so the project is not only successful, but profitable too.
Keeping Your Project on Track
There will be many unforeseen challenges that will threaten to derail your project. Our job is to make sure the project stays on track sticking to your prospective budget, desired quality, and projected timeline.
Bringing Unparalleled Experience
You will benefit from our extensive real estate construction and consulting knowledge throughout the entirety of the project. We are well-equipped to handle the challenges that will arise and have the experience to spot potential issues before they turn into problems.
Protect your project from cost overruns and missed deadlines. Talk to HM Capital about our Owner's Representative services.
Real Estate Development Consulting Services
Project Management
Pre-construction Phase
•  Project scope development
•  Strategic planning
•  Third-party coordination
•  Site selection assistance
•  Budget cost estimating
Design/Development Phase
•  Project design and planning coordination
•  Architect and engineer team management
•  Project schedule development
Bidding Phase
•  Bid preparation
•  Bidder pre-qualification
•  Bid analysis and recommendations
•  Permitting assistance
•  Insurance and bonding support
Construction Phase
•  Contract negotiation and administration
•  Project team coordination
•  Monitor project budget and schedule
•  Quality assurance/quality control
•  On-site oversight
Closeout Phase
Solutions Management
•  Address project issues
•  Provide recommendations and solutions
Project Hand-Over
•  Oversee project close-out
•  Secure project sign-off
Project Documentation
•  Executive summary reports
The Value of Working with HM Capital
Our team at HM Capital offers the technical expertise and project management experience to ensure a successful outcome for your project. Our Owner's Representative services provide you with peace of mind by allowing you to focus on your key objectives while we are protecting your best interests. Bring the value of our 20+ years of experience developing real estate to your project with Owner's Rep services from HM Capital.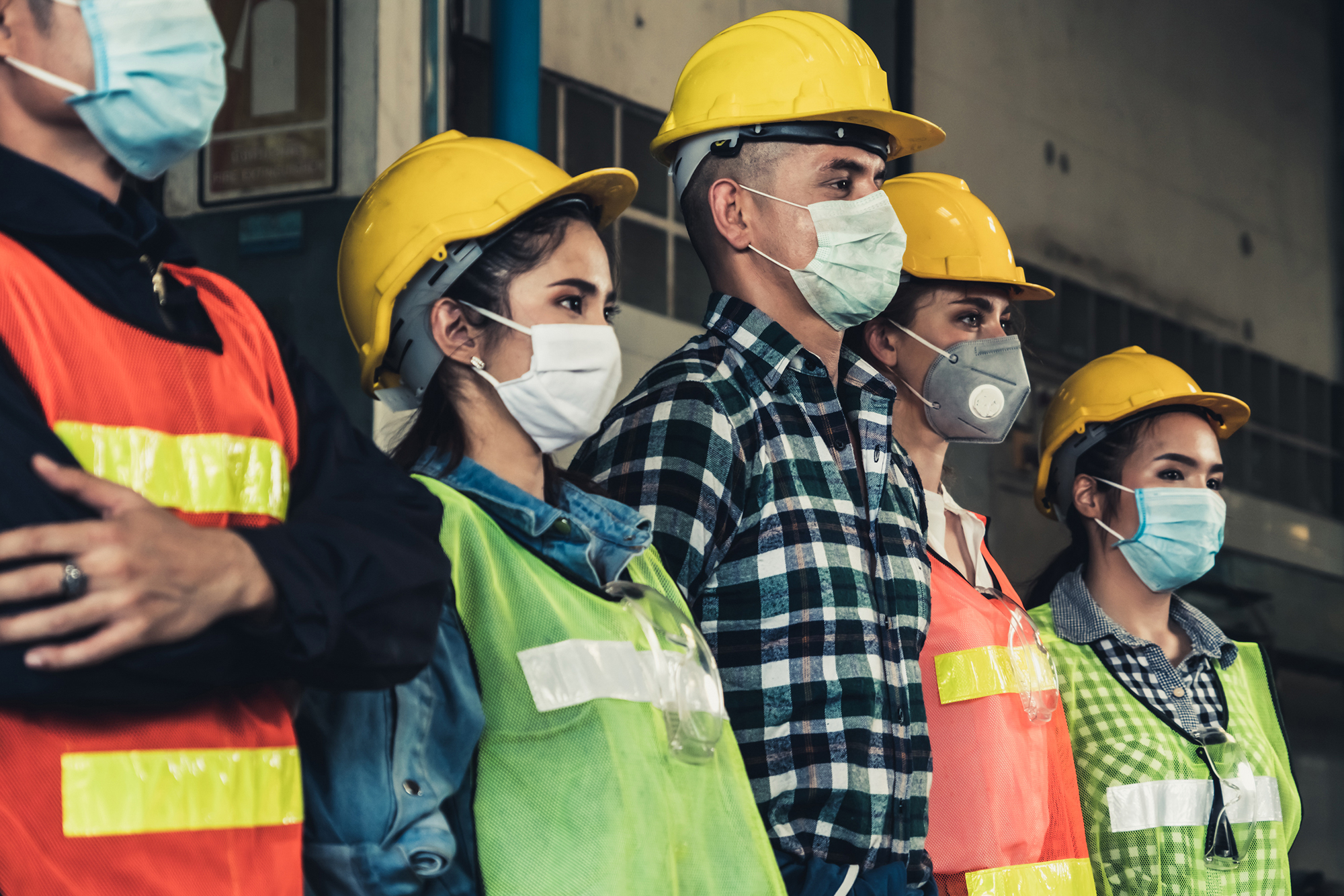 The Effects of Coronavirus on Denver Commercial Real Estate Commercial real estate in Denver will never be the same after the coronavirus pandemic. The pandemic has slowed down construction, changed the way we work, with most office workers now working remotely, and changed the way we shop, with online orders
Read More »
HM Capital came into our project at Dominic Row midway through the planning process to make significant changes to improve our floorplans and the overall long-term viability of our project without changing the scope, scale or budget. Small changes in use of floor space and layout, along with utilizing different code requirements left us with a much more viable project.
After purchasing two lots in the Denver Metro area, we were able to utilize HM Capital's prepackaged plans and specs to construct a rental duplex and a for-sale triplex with minimal work, hassle or learning curve. Our bankers were able to easily underwrite the projects, and we had the benefit of years of experience of not only HM Capital, but also their execution partners, Zackery Enterprises and Zaga Neighborhood Design.
Ben has been my consultant for over four years. I am a top producing Realtor, do fix and flips, have some rental properties and recently started my own real estate company. Through the four years of consulting, Ben at HM Capital helped organize me in a way I did not think was possible. Initially he gave me sound advice on how to create systems through each component of my business along with strategies on how to create stability within my networks. After recently starting my real estate company, Ben created a whole platform for me to use with agents that was better and cheaper than any of the competition out there. I feel confident in my organization and investment tools. The first meeting where I rolled out these new systems my managing broker, who is not overly tech savvy, picked up how to use the system easily, while a potential agent joined our company because of his excitement for the systems! I've never bought into any other systems because I naturally lack organization and like to "go with the flow." The systems that were created allow me to be me while staying organized. Whether you are an organized person and want a cleaner platform or someone like me, Ben can help you achieve your goals. I've obviously drank the Kool-Aid and cannot be happier.
We engaged HM Capital for consulting work during the pre-construction phase of the remodel of our full-service restaurant at Denver International Airport. Ben was instrumental in refining communications with the architect and contractor bids to keep things streamlined. We estimate that we saved over 8% (~$400k) in potential costs based on recommendations provided by HM Capital.